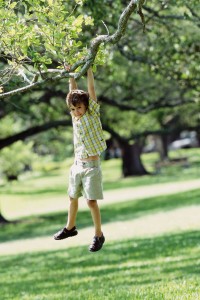 Parenting is difficult but when it comes to parenting kids with ADHD, it can be exhausting.  Most parents with kids that have been diagnosed with ADHD or that struggle with ADHD symptoms get worn out trying to figure out ways to get their kids to behave.
ADHD and the Brain
The newest research on the brain tells us that kids diagnosed with ADHD or that have symptoms of ADHD have a delay in the development of the frontal lobe of the brain.  The frontal lobe of the brain handles things such as problem solving, impulse control, the ability to plan and organize, knowing how or where to start a project, staying on task until completion of a project, along with many other things.  Kids that have a delay in the frontal lobe of the brain start to stand out around ages 6 or 7 when the parents notice that they seem more immature than the other 6 and 7-year-olds around.  As these kids get older, it becomes more obvious that there are certain skills that these kids lack that when compared to their peers.
How does ADHD affect my child's self-esteem?
Kids with symptoms of ADHD may feel not good enough because they struggle behaving in certain situations or because of negative feedback from others around them about not acting their age or not doing well in school.  This negative feedback can create feelings of shame or lead to the development of negative beliefs about themselves, their worth, and their capability in life.
What is one of the most helpful things parents and teachers can do to help kids with ADHD?
One of the most important interventions that can have long-lasting positive results on kids with ADHD is for parents and teachers to have a good relationship with these kids – especially when they struggle.  As parents react to their kids in ways that help their kids see their worth and do so with the belief that the child will get there eventually (that the child will eventually "get it" and understand) that can have a positive effect on how these kids see themselves and see their own capability in life.
Child therapist that specializes in working with kids with adhd and their families in Gilbert and Mesa, Arizona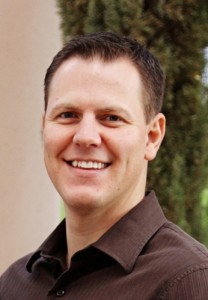 Shiloh Lundahl, LCSW, is a Child and Family Therapist in Gilbert Arizona who offers in-home family counseling in Gilbert that can dramatically help families improve their relationships with each other.  Shiloh teaches parenting classes for parents of kids diagnosed with ADHD in Arizona. Shiloh teaches how parents can create a plan to help their child that goes far beyond behavior modification.
Whether you live in Queen Creek, Gilbert, Chandler, Mesa, or Apache Junction, Shiloh Lundahl, is able to come to your home and work with you and your child to help create a new way of interacting that promotes respect, understanding, and love.
For more information about the child and family counseling that Shiloh provides in Gilbert, Arizona, please follow this link.