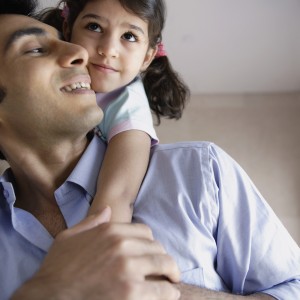 In the Love and Logic parenting classes I teach, usually at least one parent brings up the argument that it is better to be the child's parent than their friend.  The parent that states this will then explain how he or she lays down the law in the home and how obedient their kids are… all except for one – the one that motivated them to sign up for the class.
Another parent will then take the other side of the argument saying that if you want your child to open up and talk to you then it is better to be the child's friend rather than a dictator who just yells orders and rules the home though fear.
Both parents have valid points to their argument.  However, both parenting theories by themselves are ineffective in the long term.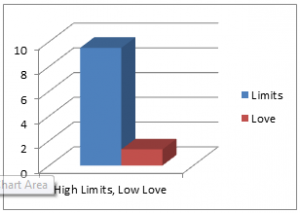 Parents who know how to set and enforce limits with their kids, but do not have a positive relationship with them, may find that their kids grow up resenting their parents and the kids later on struggle in several areas of life.  For instance, they tend to struggle in close relationships, at work with bosses or employees, and also with their own kids.  They try hard not to be like their parents but are unsure exactly how to do it so they often parent from extremes.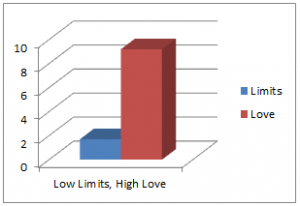 On the other hand, parents who focus on having a good relationship with their kids but do not know how to set and enforce limits with them also tend to raise kids who struggle later on.  These kids feel life is unfair when other people hold them accountable, they feel attacked when other people get mad at them for not being dependable, and they also believe as long as they are a good person (in their own point of view) that they deserve the good things of life.  In short, these kids really struggle being responsible.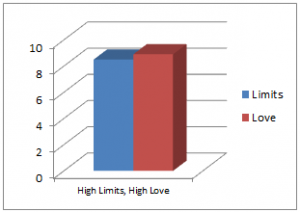 The truth is, kids need high levels of firm limits, and they also need to feel high levels of unconditional love and acceptance.  When kids have high levels of both – love and limits, they develop a healthy, realistic view of themselves and others.  They understand that there are expectations in life and they realize that there are consequences when those expectations are not met.  They also tend to open up and share with their parents about what is happening in their lives because they feel emotionally close to their parents.
So to answer the question as to whether it is better to be the child's parent, or the child's friend, the answer is to be both.  To be the best parent we can be, we need to be able to set and enforce limits with our kids.  But, in order to set and enforce limits effectively with our kids, we must have a good relationship with them.  So what our kids really need is for us to be both – a parent, and a friend.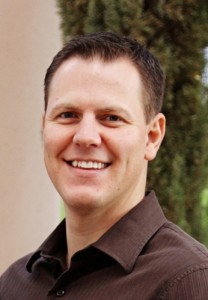 Shiloh Lundahl, LCSW, is a child and family therapist in Gilbert and Mesa, Arizona.  He is the founder of Parent Arizona and Counseling Services and is part of the Arizona Family Institute.
He provides parenting classes using the Love and Logic curriculum, classes for parents of children with ADHD, step-parenting classes, and advanced trainings for foster and adoptive parents.  He also provides in-home therapy in Gilbert, Mesa, Queen Creek, San Tan Valley, Chandler, and Tempe, Arizona.