Family Therapist serving Parents and Children in Mesa, Arizona
Does your child have behaviors that concern you?  Have you tried punishing your child to get him or her to stop a certain behavior but found that punishment hasn't worked?  Whether a child is a toddler or a teenager, there are a lot of things that a parent can do to help influence their child's behaviors.
Many parents in Mesa, Arizona are seeking for a good child therapist to help their child with his or her behaviors.  Often, these parents are unsure what to do since everything they have tried has seemed to backfire.  When parents don't know what to do to help their child they can feel anxious.  Kids often pick up on their parent's anxiety and it makes them feel anxious which then increases their negative behaviors.  However, when parents who are seeking therapeutic help for their children understand the importance of including the whole family in family therapy they are more likely to help improve their children's behaviors.  Family therapy can become more effective when therapy is provided in the home as well as in the office.
Child Therapist in Mesa, AZ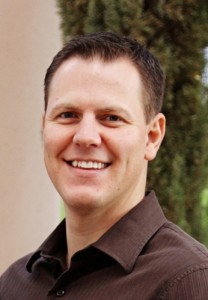 Shiloh Lundahl, LCSW, is a Child and Family Therapist in Mesa, Arizona who offers in-home family counseling that can dramatically help families improve their relationships with each other.  Whether your child has ADHD, was adopted, or is just downright defiant and disrespectful, Shiloh can help parents create a plan to help their child that goes far beyond behavior modification.
Whether you live in Mesa, Gilbert, or Queen Creek, Arizona, Shiloh Lundahl, is able to come to your home and work with you and your child to help create a new way of interacting that promotes respect, understanding, and love.
Shiloh Lundahl also provides parenting classes in Mesa, Arizona using the Love and Logic Curriculum.
For more information about the child and family counseling in Mesa, Arizona provided by Shiloh Lundahl, please click here.