Empathy is at the heart of Love and Logic.  Jim Fay and Foster W. Cline studied parents to find out why some parents got good results when disciplining, while others, who used the same methods of disciplining, got the opposite.  They found that it had everything to do with showing empathy, or sadness, for the kid's mistakes before applying the consequence.
You may ask, "How am I supposed to have empathy for my son when he takes a sharpie to the tile, and I have told him not to touch the markers?" Or you may ask, "How in the world can I have empathy when my three year old throws spaghetti at the white curtains, cuts his sister's hair, puts juice in the fishbowl, etc.?"
I know it's hard.  It is hard to show empathy when your first reaction may be one of anger and frustration.  I fall into that natural response myself sometimes.  But Love and Logic suggests a way to overcome that natural response.  Love and Logic teaches us to recondition ourselves by choosing just one empathetic statement and then using it over and over and over and over again.  Examples may include, "How sad" or "what a bummer" or even "Oh no…this isn't going to be very fun."  Once you have memorized the phrase, and you have conditioned yourself to have these words come out of your mouth when you see your child misbehave, then you are better prepared to show empathy before applying the consequence.
Another way that helps me gain empathy and overcome my natural response of frustration and anger is to consider one of my child's reoccurring misbehaviors, such as hitting.  I think to myself "if my child continues to hit when he becomes a teenager then the consequence is likely to be an assault charge and time spent in the juvenile detention center. He would no longer get to enjoy his time with the family and that really would be sad."  As we consider the long term effect of our kid's behaviors then empathy becomes more natural.
For more information on the power of empathy in parenting, and some ideas on empathetic statements that may feel right for you, check out the resource entitled The Instant Empathetic Response on the resources tab.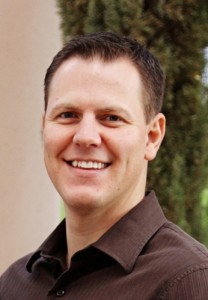 Shiloh Lundahl, LCSW, is a child and family therapist in Gilbert and Mesa, Arizona.  He is the founder of Parent Arizona and Counseling Services and is part of the Arizona Family Institute.
He provides parenting classes using the Love and Logic curriculum, classes for parents of children with ADHD, step-parenting classes, and advanced trainings for foster and adoptive parents.  He also provides in-home therapy in Gilbert, Mesa, Queen Creek, San Tan Valley, Chandler, and Tempe, Arizona.