As a therapist who works with children and families, I often get questions about how to get a child to stop a bad behavior. Parents will say, "He constantly throws tantrums." Or "If I tell him 'no', he just does it anyway. " They ask, "How can I get my child to do what I tell him to do?"
Before I answer these questions I will ask the parent, "how good of a relationship do you have with your child? Do you like to spend time with him? Does he like to spend time with you? Do you feel happy when you think of him or do you feel annoyed and disgruntled?"
Then I let the parent know that before she can effectively discipline or correct her child, she first needs to establish a good relationship with her child.Yes, before effective discipline can happen, there needs to be a strong and loving bond with your child.
How do we create that bond? Dr. Charles Fay of the Love and Logic Institute often talks about the 4 ways of creating healthy bonds with children. They are simply 1) eye-contact, 2) smiles, 3) touch, and 4) meeting basic needs. As we do these 4 things with our children as often as possible, and in healthy ways, we create a healthy and loving bond with our kids. Then, when the relationship between us is strong, we can effectively correct our children and still maintain a good relationship with them.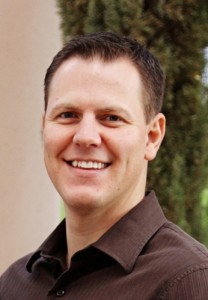 Shiloh Lundahl, LCSW, is a child and family therapist in Gilbert and Mesa, Arizona.  He is the founder of Parent Arizona and Counseling Services and is part of the Arizona Family Institute.
He provides parenting classes using the Love and Logic curriculum, classes for parents of children with ADHD, step-parenting classes, and advanced trainings for foster and adoptive parents.  He also provides in-home therapy in Gilbert, Mesa, Queen Creek, San Tan Valley, Chandler, and Tempe, Arizona.