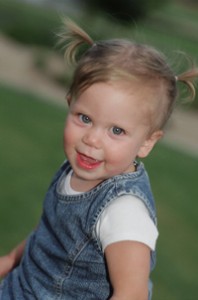 Effective discipline depends on the age of the child.  For children who are small enough to be carried and placed in a location that they can't get out of themselves, you can try singing the "Uh oh" song.
I remember when I first started using the "Uh oh" song.  My little girl had just learned to walk.  This stage was both wonderful and frustrating at the same time.  Wonderful because she was growing up and becoming a little girl.  Frustrating because she was starting to get into things and creating havoc.
It was Christmas time and my wife and I had just put up and ornamented the tree. Soon after, our little girl approached the tree and took off one of the glass ornaments.  We told her "no" and then put the ornament back up.  She giggled a little and then took it off again.  This time we told her "no," took the ornament away, put it up again, and took our little girl into the kitchen.  She walked out of the kitchen, went up to the tree, and took the ornament off again.  Annoyed, we realized our parenting skills were not working with our determined little one.
Rather than get frustrated, we decided to try a Love and Logic technique called the "Uh oh" song.  We took the ornament from her and said this is a "no, no."  Then we put it back up.  Within a few seconds our little girl had taken the ornament back down.  Then with sadness in my voice, I said, "Uh oh, this is so sad."  I then picked her up and placed her in her room and shut the door.  She started to cry and I waited for about a minute outside the door.  I then opened the door with my arms open wide and said "would you like to come be with us?"  She walked to my arms and hugged me.  I didn't say anything about the ornament.  I just comforted her.  I then put her down again.
She went back to the tree and took the ornament off again.  I repeated the same thing that I had done before, still with sadness "Uh oh, this is so sad." She went back into her room. I welcomed her back again about a minute or two later with open arms.  After repeating the cycle about three times, she stopped touching the ornaments and they stayed on the tree the rest of Christmas.
The key to using this technique and any other disciplining technique is to use empathy and sadness for the kid before applying the consequence. Using anger and frustration when disciplining tends to increase misbehavior in your children and hurt the relationship between you and the child.  The reason this technique works so well (with kids who have healthy attachments to their parents) is because the child wants to be with the parent. Time away from the parent then becomes an unwelcome experience.  If the child would rather be in his or her room rather than with the parent, then the relationship could probably use some strengthening.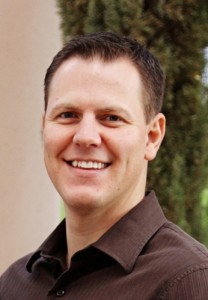 Shiloh Lundahl, LCSW, is a child and family therapist in Gilbert and Mesa, Arizona.  He is the founder of Parent Arizona and Counseling Services and is part of the Arizona Family Institute.
He provides parenting classes using the Love and Logic curriculum, classes for parents of children with ADHD, step-parenting classes, and advanced trainings for foster and adoptive parents.  He also provides in-home therapy in Gilbert, Mesa, Queen Creek, San Tan Valley, Chandler, and Tempe, Arizona.