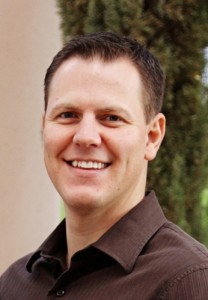 Shiloh Lundahl, LCSW, is a bilingual (Spanish) child and family therapist who provides counseling services to children and their families in the office and in the home.  He has specialized training working with children of all ages and their families.  He is the director of Parent Arizona and Counseling Services.
Shiloh uses a relationship based approach to help family members improve their relationships within the family and to improve the overall strength and stability of the family.
Shiloh's unique personality helps him build relationships with children and teens easily and quickly and helps him get beyond the resistance that some kids have toward counseling.
Shiloh has been working with children and teens for the last 8 years and has provided child and family therapy in residential settings, in office settings, and in the home for the last 3 years.
Shiloh uses a logical approach to therapy which includes three stages:
1. Raising self-awareness and insight as to how one's experiences and beliefs affect one's behaviors and interactions with others.
2. Education and skill building in order to learn how to overcome self-defeating behaviors and break cycles of unhealthy behaviors.
3. Practicing the learned skills with supportive coaching in order to create healthier ways of problem solving or to process traumatic events that lead to the undesired behaviors.
Areas of Specialty Include:
ADD/ADHD
Addiction
Adolescent issues
Adopted children
Adult Anxiety
Anger Management
Attachment
Children (ages Birth – 18)
Childhood Anxiety
Parenting
Parent-Child Relationships
Reactive Attachment Disorder
Substance Abuse
Trauma
Rates for Counseling Services
Shiloh does not accept any forms of health insurance.
50 Minutes – In Office Therapy = $100
80 Minutes – In Home Therapy = $125
10-hour – In Office package = $900
Single mothers paying for services by themselves get a discounted rate of $75 for in-office and $100 for in-home.
Shiloh provides in-home counseling when working with children and families at the beginning of treatment.  He has found that he can learn about the family system a lot quicker by going into a families home than by having a child come into his office.  Also, children tend to feel more comfortable in their own homes when they meet with someone for the first time so in-home therapy can help affect change within the family at a faster rate.
Rates for Seminars or Presentations
Shiloh has been hired throughout Arizona to teach parenting seminars and classes in schools and to special groups.  You can hire Shiloh to do presentions on parenting using the Love and Logic approach for your company or for a group.  Rates vary depending upon time and location.  Call Shiloh for details and pricing at 602-492-5055.
Client Feedback
"My overall experience was wonderful.  Shiloh was always respectful, understanding, and helpful.  He was very insightful into our situation and always had great advice on how to handle situations.  I would be happy to work with him again."
– Sherry from Mesa
"My overall experience with Shiloh has been very positive.  He approaches the situation with calm and true attention.  He uses his knowledge only after hearing what has been said and then he uses it without a condescending attitude.  The suggestions given are always well spoken and easy to understand."
– Tim from Mesa
Scheduling a Counseling Session

Shiloh Lundahl works with individuals, couples, children, and families. When parents would like to schedule a session for their child or children, Shiloh would like to meet with the parents (or parent) in the office for the first session to get a good understanding of what has been happening in their child's life, what the parent's concerns are, and what the parents would like to get out of counseling.  Then the parents and Shiloh will come up with a treatment plan together.  To schedule a counseling session click on the booknow button to the right or call 602-492-5055.  Shiloh will ask a few questions to find out if he may be able to help with your situation or he will refer you to a someone who may be more suited to your needs.
Client Information Sheet and Intake Form
Counseling Forms
The following forms are required to begin treatment.  Please print out each form and fill in the information prior to the first session.  Or, if you set an appointment using the online scheduling calendar by clicking the booknow button above, then the forms will be emailed directly to you.
Contact
Phone: 602-492-5055
Email: info@parentarizona.com
Location for Services
In office therapy will be provided at the following location:
3048 E. Baseline Rd. Ste. 108
Mesa, AZ 85204
MAP
In-home counseling is provided to individuals who live in the following cities and Zip Codes in Arizona:
Gilbert, AZ
Queen Creek, AZ
Apache Junction, AZ
San Tan Valley, AZ
Johnson Ranch, AZ
Mesa, AZ
Tempe, AZ
Chandler, AZ
Ahwatukee, AZ
Phoenix, AZ
Scottsdale, AZ
Zip Codes
85140 85240 85201
85202 85203 85204
85205 85206 85207
85210 85211 85213
85215 85275 85233
85234 85295 85296
85297 85298 85299
85242 85142 85209