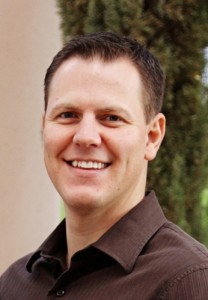 Parenting Adopted children is quite often different than parenting biological children who learned very early on that parents are available and can help them meet their needs.
When children go through difficult experiences where they received things they shouldn't (abuse) or didn't receive the things they should (neglect) their brains develop differently than kids who did get their needs met on a pretty consistent basis.
So much happens developmentally within the first 3 years of life.  The brain grows more during that time period than any other period after birth.  Therefore, it is so important that we can meet our children's needs in a consistent, loving way, so that as their brain develops it develops templates of how healthy relationships work.
When there has been sub-optimal care giving, physiological, emotional, and behavioral problems can arise.  However, with the right approach, and with the right tools, parents (biological or adoptive) can become means of healing for these children.
Shiloh Lundahl, LCSW, is a child and family counselor who specializes in working with foster and adopted children and their care givers.  He provides in-office and in-home therapy services to children and their families.  He works with children of all ages and he specializes in working with parents to help parents become therapeutic to their children.  Shiloh is bilingual and offers therapy services in English and Spanish. Español
Shiloh uses a relationship based approach to help family members improve their relationships within the family and to improve the overall strength and stability of the family.
Shiloh's playful personality helps him build relationships with children and teens easily and quickly and helps him get beyond the resistance that some adopted kids have toward counseling.
Shiloh's approach to therapy includes three stages:
1. Raising self-awareness and insight as to how one's experiences and beliefs affect one's behaviors and interactions with others.
2. Education and skill building in order to learn how to overcome self-defeating behaviors and break cycles of unhealthy behaviors.
3. Practicing the learned skills with supportive coaching in order to create healthier ways of problem solving or to process traumatic events that lead to the undesired behaviors.
Areas of Specialty Include:
ADD/ADHD
Addiction
Adolescent issues
Adopted children
Adult Anxiety
Anger Management
Attachment
Children (ages Birth – 18)
Childhood Anxiety
EMDR
Parenting
Parent-Child Relationships
Reactive Attachment Disorder
Substance Abuse
Tantrums
Trauma
Rates for Counseling Services
Shiloh does not accept any forms of health insurance.
50 Minutes – In-Office Therapy Session = $90
80 Minutes – In-Home Therapy Session = $120
10-hour – In-Office Session Package = $800
10-hour – In-Home Session Package = $1100
Single mothers paying for services by themselves get a discounted rate of $70 for in-office and $100 for in-home.
Shiloh provides in-home counseling when working with children and families at the beginning of treatment.  He has found that he can learn about the family system a lot quicker by going into a families home than by having a child come into his office.  Also, children tend to feel more comfortable in their own homes when they meet with someone for the first time so in-home therapy can help affect change within the family at a faster rate.  Click here to learn more about in-home services.
Client Feedback
"When my husband and I came to Shiloh we were struggling with how to help our daughter.  We adopted her when she was five years old and three years later we were dealing with significant behavioral, social and emotional issues.  Therapists, doctors and counselors had labelled her as ADHD, bipolar, OCD, depressed, hyperactive, Oppositional Defiance Disorder and more.  We had tried several therapies, coaching sessions and a variety of medications.  To some extent they helped, but only scratched the surface of what was really going on with our daughter.  She was having behavior problems in school, difficulty maintaining friendships and becoming insecure and withdrawn. Our home was a battlefield that none of us enjoyed.  We knew she had problems that couldn't be fixed with more love or a little more time.
We meet with Shiloh and very quickly he was able to assess our daughter and teach us how to help her.  He gave us specific parenting techniques for children with non-secure attachments, at the same time explaining the science behind it.  As parents to two biological sons, we considered ourselves very good parents, and were cautious that Shiloh's techniques would be effective.  However,  I was overwhelmed with how quickly and dramatically our daughter responded to the new parenting technique and the counseling.  Over a 6-9 month period our relationship with our daughter changed considerably.  I watched her grow and mature behaviorally and socially from a troubled little girl to a happy and respectful one.  The attachment between us grew; we fell in love with our daughter and she with us.  Shiloh took us through each stage in her development, modifying his teaching to align with the needs of our daughter.   My daughter is doing well in school, has improved social skills, close friendships, listens to and respects other adults and is a loving and caring child.  Most important, is our relationship with her; we have a strong bond with trust and mutual respect."
– Christel from Chandler
Scheduling a Counseling Session
To schedule a counseling session Call 602-492-5055.  Shiloh will ask a few questions to find out if he may be able to help with your situation or he will refer you to a someone who may be more suited to your needs.
Counseling Forms
The following forms are required to begin treatment.  Please print out each form and fill in the information prior to the first session.
The following form is to be printed and filled out if a third party is involved in the payment of services.  Please have this form filled out prior to the first session.
Third Party Payer Agreement – This form is for individuals who receive financial assistance from a third party (not including insurance companies).
Contact
Phone: 602-492-5055
Email: shiloh@parentarizona.com
Location for Services
In-office therapy will be provided at the following location:
3048 E. Baseline Rd. Ste. 108
Mesa, AZ 85204
MAP